¥

3,700
–
¥

4,000
per person
Apply with group more than 4 people and get 1000yen discount!
Coupon Code: Yukata8  *Only available until 31st August
Have you ever wanted to experience a uniquely Japanese art festival while wearing a yukata? This year the triannual Echigo-Tsumari Art Triennale event will be held from 29th Jul to 17th Sep! This event is considered to be one of the largest art festivals in the world. Why don't you come and experience this unique event while wearing a yukata? Any photos taken wearing a yukata next to various artworks are sure to be a hit on Instagram! We will provide everything from the wear to accessories to ensure you find the perfect style to suit you. The times for return the yukata are flexible so if you wish to return it the next day this is possible. Our shop is located just 5 minutes Tokamachi station, 10 minutes KINARE, very convenient location. For those coming by car, you can park for free for 30 minutes at the parking lot next to the shop. Location the Daishi Bank, central shopping district parking lot. We are open from 9:00-18:00, feel free to come to see our yukata!
Experience Details
1.Come to our rental shop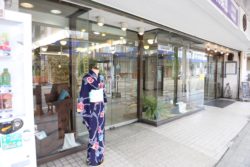 *Booking is not necessary, you also can just visit directly. 2.Show your passport or IC, fill the application form 3.Payment (If you paid through Web, no need) 4.Choose Yukata and other accessories which you like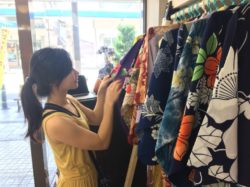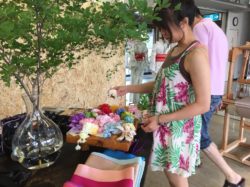 5.Dress up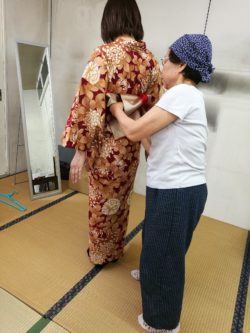 6.Take photos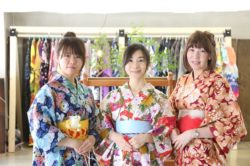 7.Enjoy Echigo-Tsumari Art Triennale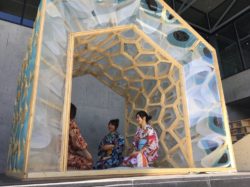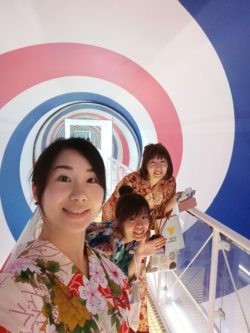 (Above photos are taken in KINARE, one of Art Triennale's center in Tokamachi) 8.Change & Return Back in the shop by return time, change to your clothes and return yukata.