¥

40,000
–
¥

50,000
per person
Have you ever struggled to find restaurants serving meat free dishes on the menu in Japan? Do you wish to maintain a healthy lifestyle while travelling? We offer a vegetarian tour that celebrates the healthy and revitalizing food scene in Tokamachi City! Tokamachi City in Niigata Prefecture is a thriving agricultural region in Japan and the home of the Uonuma Koshihikari brand rice. Just 2 hours from Tokyo, here you can find Japan's longest river, the Shinano river, surrounded by mountains and superb nature. During the winter, snowfall can reach up to 5 meters! The local moms here say, the food in the olden times were vegetarian! Join us as we introduce you to the meatless possibilities of local good food and fun, chill vibe of countryside Japan. In Tokamachi, you can enjoy local sake and local craft beer along with freshly picked vegetables and traditional dishes while being immersed in rich nature. With focus on an environmentally cautious and planet friendly diet that is good for your health, this tour is sure to leave your stomach full and your senses fully satisfied!
Make Vegan Sushi With A Master Sushi Chef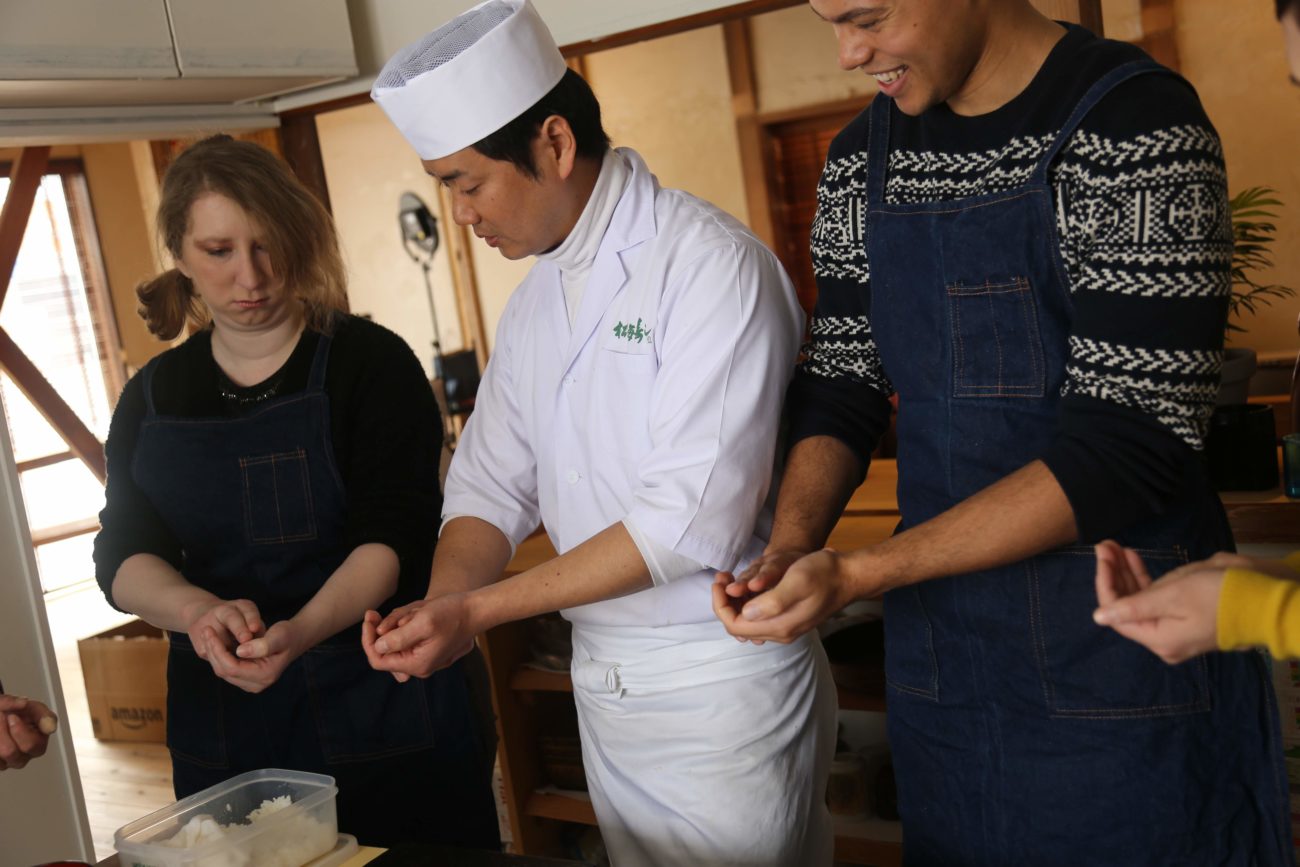 A master sushi chef has created a vegan version of Japan's most famous dish -Sushi! And now it is your chance to learn how to make them directly from the man himself! Sushi which is synonymous with fish to many, was actually made with vegetables and wild mountain shrubs in the mountainous regions of Japan in the past. Which makes this learning experience actually a very traditional art. As the nature rich region of Tokamachi is famous for its high quality vegetables and rice, it is an ideal location to try many varieties of vegetables in this traditional form of preserved food. Don't miss this rare opportunity to taste and learn this healthy and delicious form of sushi from a master of this craft!
Vegetables Harvest With A Local Farmer
There are many vegetables all over Japan that Tokamachi is proud to call homegrown! How about an experience to get into the vegetable gardens with a local farmer and do the harvest yourself? Once you tasted freshly picked vegetables from Tokamachi, there's no doubt you will be hooked!
Relax Your Body And Soul At The Hot Spring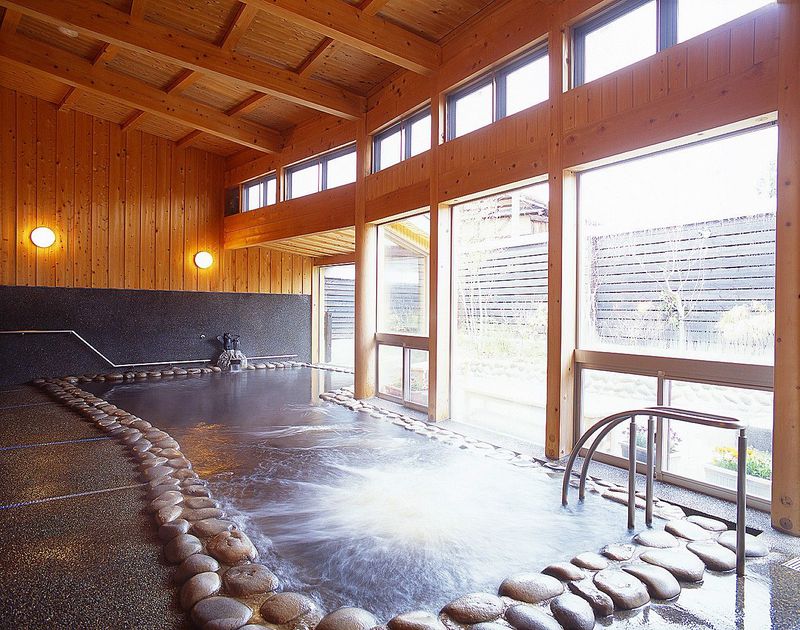 There's an onsen (natural hot spring) just about 15 minutes by car from central Tokamachi where you can experience Japan's favorite pastime by bathing at an onsen! It is one of the most relaxing experiences as you will feel the hot spring's water warm you to the core and relax both your mind and body. *Guests who do not want to go to the onsen can use the shower rooms at the guest house.
Feast On Your Personally Harvested Vegetables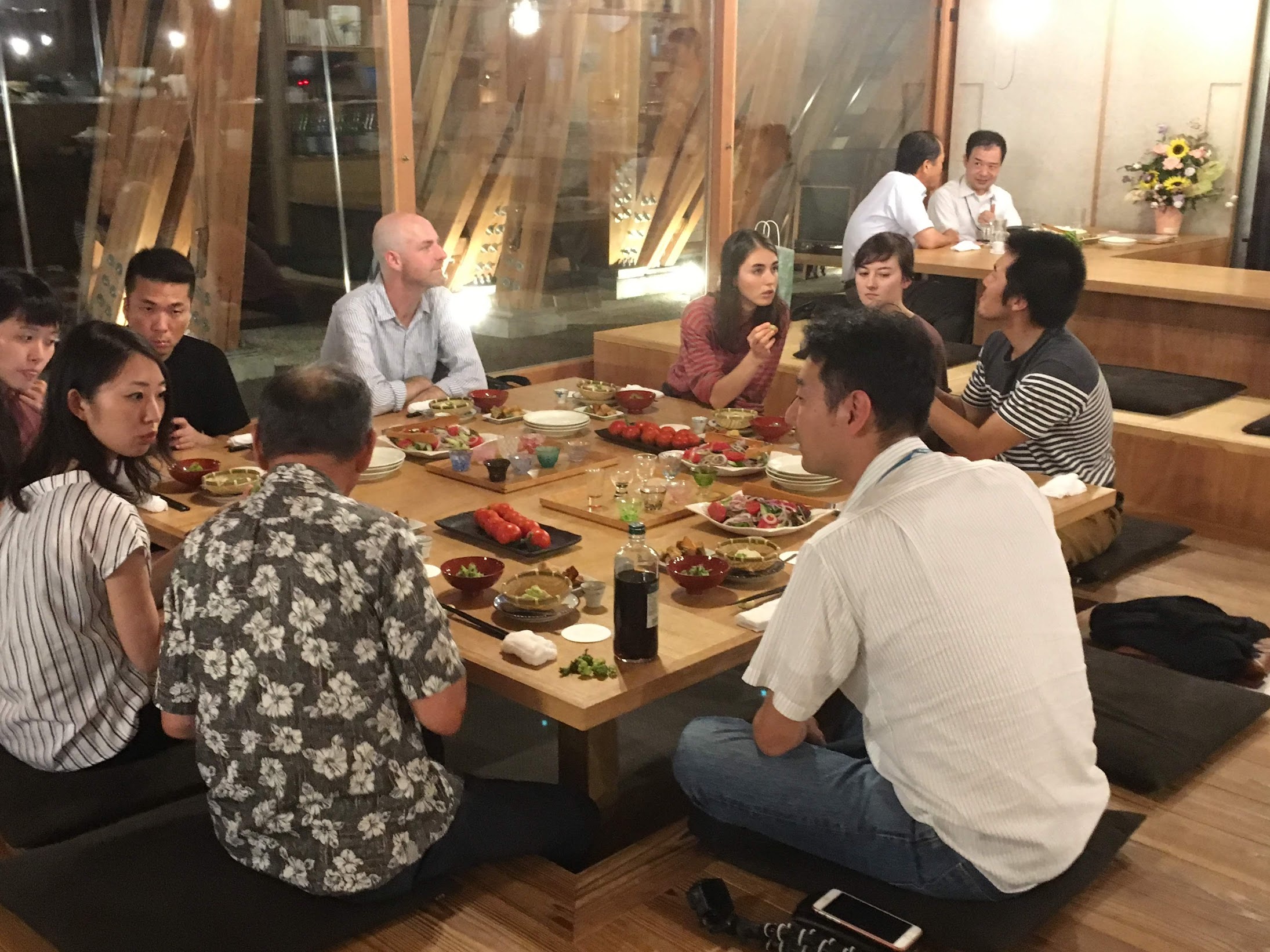 Ikote is a restaurant that prides itself for serving only the best and freshest ingredients produced locally. The relaxing ambience and the aromatic fragrance of wood makes this restaurant an easy favorite among locals. At Ikote, the chef cook the vegetables you harvested! Because it's a longstanding restaurant in the area, the experience will surely be a delicious surprise.
Accommodation: Koryukan

Located just 8 minutes from Tokamachi station by walking, Koryukan is a 40 year old typical snow country folk house that has been renovated to accommodate guests. All of the rooms are barrier free. They serve delicious breakfast made from fresh ingredients produced locally which includes koshihikari rice made from Uonuma, miso soup and organic eggs from Tokamachi and among others. There are so many things which you can only have here! This inn is highly recommended in terms of location and food!
【Day 2】
Learn About "Satoyama" At The Forest School Kyororo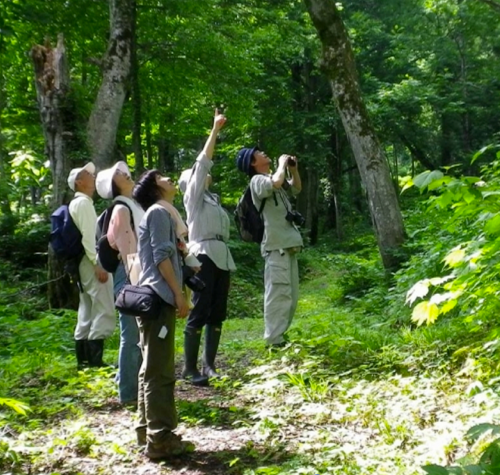 At the natural science museum Kyororo, curators and researchers with doctoral degrees collaborate with local residents to study the nature and culture of the Matsunoyama area of Tokamachi City as well as introduce the wonders and charm of the area. Learn about the region's natural ecosystem and feel your connection with nature as you indulge in eating fresh local vegetables during the tour.
Tokamachi's Speciality: Hegisoba For Lunch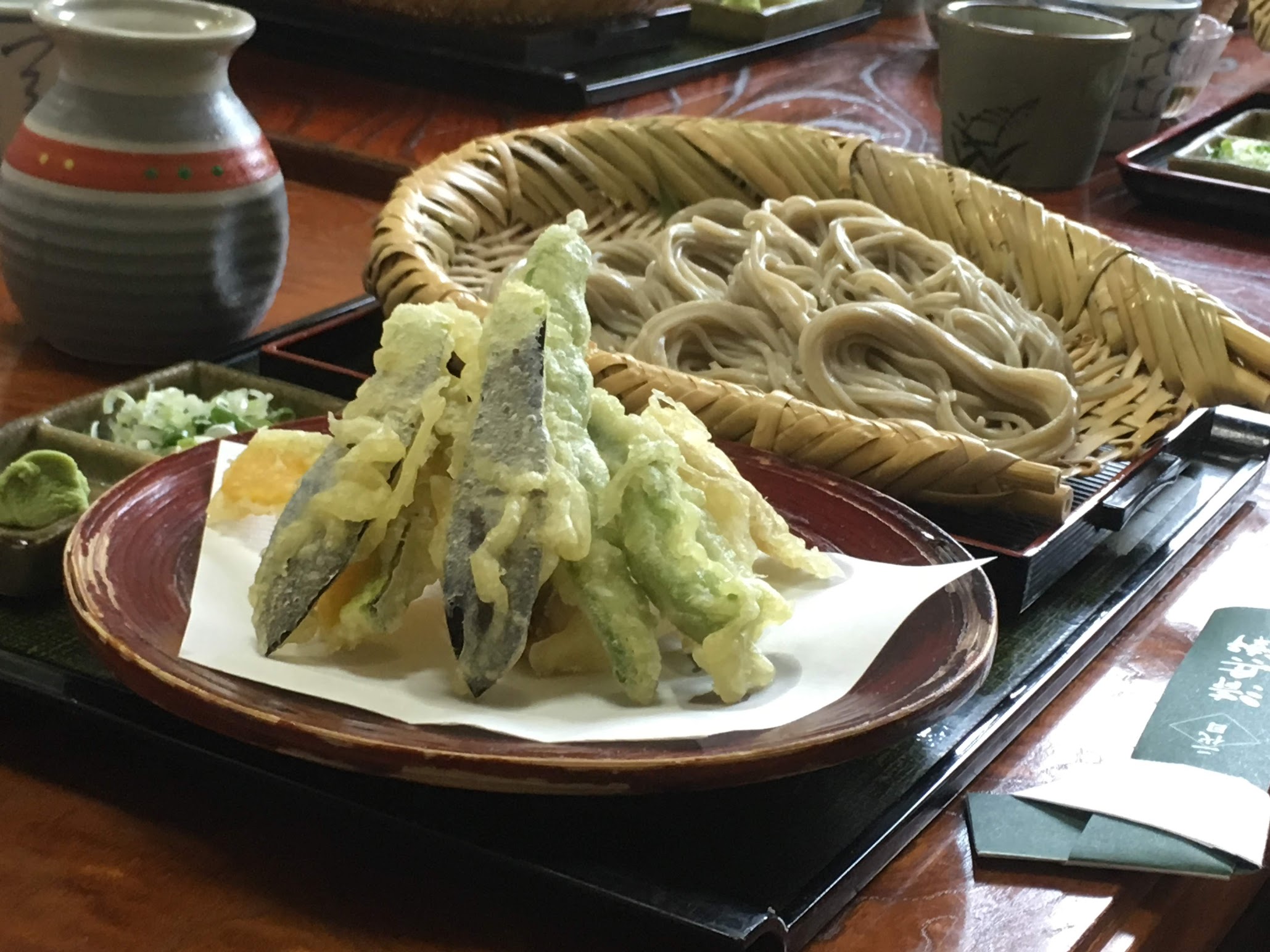 Tokamachi is famous for Hegisoba noodles and one of the soba restaurants popular among local residents is Sobaya Seibei. Hegisoba is served in a wooden dish called a "hegi," and is made with funori (seaweed), which gives it the smooth, firm texture that it is known for. Because there are many foreigners visiting there, Sobaya Seibei started to provide vegan soba dipping sauce (mentsuyu)! This is the first soba restaurant in Tokamachi that serves vegan dipping sauce.
Visit Local Craft Brewery "Tsumari Brewing"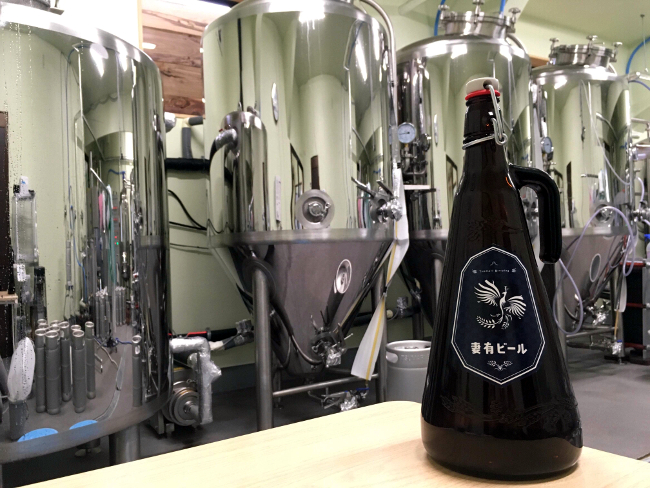 Tsumari Brewing is a Tokamachi's very own craft brewery. Their Tsumari Beer brand was born in 2018 in Tokamachi City, with the passion of revitalizing local economy. Tsumari beer has three varieties starting from a brew with a hint of buckwheat flavor, "Soba Ale". "Soba Ale" which made with local buckwheat, is a sure hit for people who love soba noodles!
以上、2日間でたっぷりと十日町の食材を満喫していただくツアーです。ここに記載されている以上に間違いなく楽しんでいただけると思います。文字では伝えきれない、生産者との繋がりや空気の美味しさを是非現地で体験して下さい。