Did you know that the "maple syrup" that you must have heard of, can actually be collected in the winter forest of Japan during winter? Maple syrup is made by boiling the sap collected from the Itaya Japanese Maple tree (Acer Japonicum). Also from this tour, there's a chance to experience making pancakes using organic koshihikari rice from Uonuma and drizzle it with the original maple syrup you just cooked. A dedicated guide will accompany the group so everyone can relax and enjoy this winter activity. Come and join us to experience new ways to enjoy the winter forest around a bonfire in a day camp. Snow boots is available to rent at JPY500 a pair. If required, please fill up the reservation form indicating shoe size.
HIGHLIGHT #1
The sap of the maple tree is collected and boiled to make original maple syrup. Will the collected sap really turn sweet? This is your chance to find out!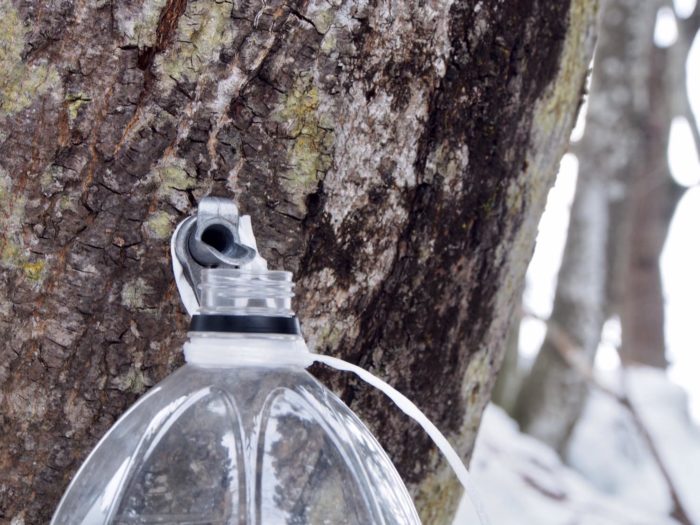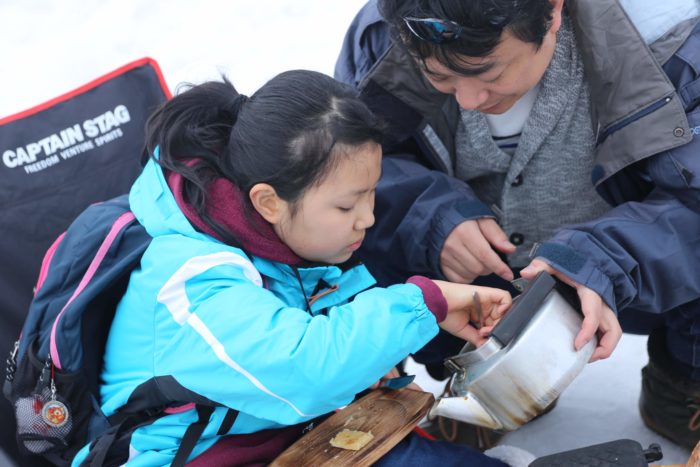 HIGHLIGHT #2
Let's eat the rice flour pancakes drizzled with maple syrup! Surely, this is a unique taste you have never experienced before!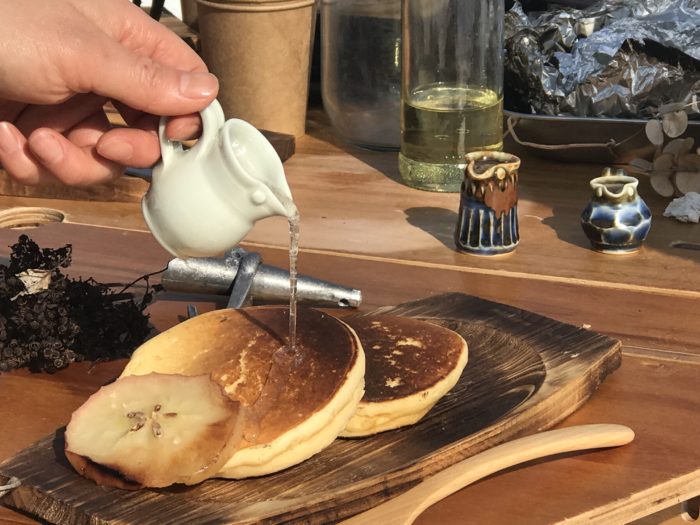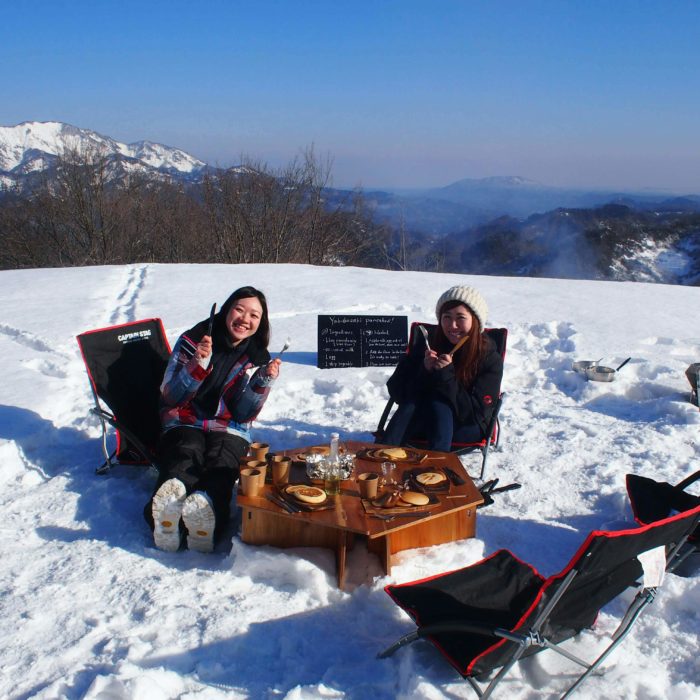 HIGHLIGHT #3
There are so many things to learn in the forest of snow country. While it looks like there is only snow and trees, if you look carefully, you can actually see and feel full cycles for any living thing and how each of those things play a role in the greater life of the environment around it. A dedicated guide will guide you through the forest.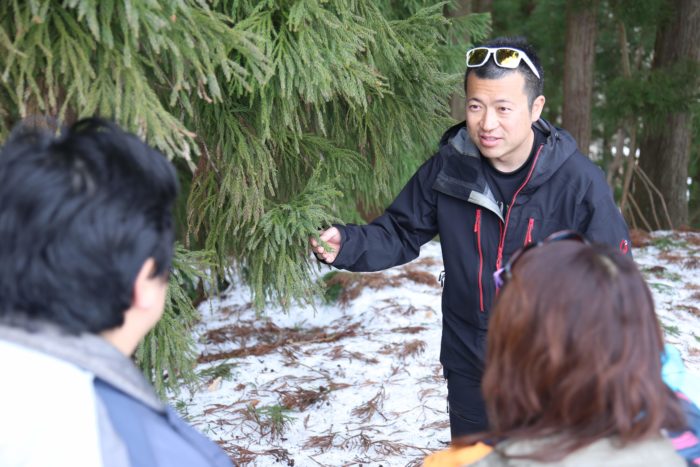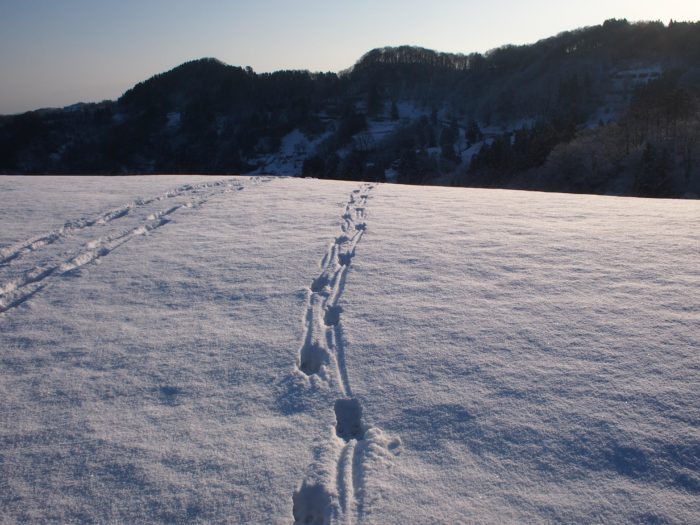 The tour is recommended for the following:
People who want to create something by themselves
People who love sweet stuff!
People who love the mountains
People who dislike exercise but want to enjoy some winter activities